---
Dubai Ports – Strategic Implications
Author David Jonsson
© 2006
The Strategic Implications

The goal of Islamists, following in the footsteps of Muhammad is to create the Islamic kingdom of God on earth. The strategy to obtain this goal in our lifetime includes the control of the world's energy infrastructure, the transportation systems, currency, media, elections, immigration and education. The control of the port facilities is hence a critical element. Foreign ownership, in and of itself, although important, is not as significant as the strategy and goals of the owner. In the case of DP World ownership, my hypothesis is that their plan for utilization of these strategic infrastructure resources is to accomplish the ultimate goal of world domination of the sea borne transportation infrastructure. In similar moves, a newly-formed Dubai consortium unveiled plans to bid for the development and operation of airports in China, India and the Middle East, a market they estimate to be worth $400 bln. The consortium comprises DAE Airports and six other top companies in the United Arab Emirates.

DAE Airports is a subsidiary of Dubai Aerospace Enterprise (DAE), a recently launched holding firm that aims to invest $15 bln in manufacturing and services in the aviation sector. Its partners are real estate-based Emaar, air services supplier DNATA, aviation industry technology firm Mercator, Emirates National Oil Co, Amlak Finance and Dubai Airports Free Zone Authority (DAFZA).

In the case of DP World's acquisition, the prices paid for acquisition cannot be justified based on strictly economic factors. The implications of Islamists creating global port control have strategic, security and religious implications.

The influential Sheikh Yusuf al-Qaradawi, a spiritual leader of the Muslim Brotherhood and popular host on the Qatari satellite channel Al-Jazeera has commented that…the conquest [of Europe] need not necessarily be by the sword… [The conquest of Mecca] was not by the sword or by war, but by a [Hudabiyya] treaty, and by peace… Perhaps we will conquer these lands without armies. We want an army of preachers and teachers who will present Islam in all languages and in all dialects… Europe will see that it suffers from materialistic culture and will seek an alternative; it will seek a way out, it will seek a lifeboat. It will find no lifesaver but the message of Islam, the message of the muezzin, who gives it religion but does not deny it this world, brings it to Heaven, but does not uproot it from Earth. Allah willing, Islam will return to Europe, and the Europeans will convert to Islam. Then they themselves will be able to be the ones to disseminate Islam in the world, more than we ancient Muslims. This is within Allah's capabilities. (See also: "Iran Reaches the Mediterranean")

Creating a Global Ports Empire

Because of the role of Sukuk Bond financing and the significant impact of ports for the potential of economic jihad we are discussing the acquisition of P&O. On November 29, 2005, Dubai, the upstart sheikdom of the United Arab Emirates, agreed to purchase the storied British shipping company, Peninsular and Oriental Steam Navigation, for £3.3 billion ($5.7 billion), strengthens Dubai's position as a center of commerce and transport. P&O, as it is known, got its start in the 1830s carrying mail among Portugal, Spain and England, but it later expanded to ferry passengers and goods throughout the British Empire. The company now has operations in one hundred global ports, as well as a passenger ferry service in Europe and a real estate portfolio. Citigroup and Rothschild advised P&O.

Dubai Chamber of Commerce & Industry (DCCI) on February 14, 2006 hosted a press conference organized by Dubai University College (DUC) to announce the renewal of support for the Joint Venture for Finance and Entrepreneurship (JVFE) housed at the DUC through a financial support of US $50,000 Dollars, granted by Citigroup Foundation. This being the second grant to be given by Citigroup to the college for the second successive year.

The Dubai state government owns Dubai Ports World (DPW). DPW was formed in September 2005 from the combination of the Dubai Ports Authority and Dubai Ports International Terminals. In January 2005, Dubai Ports International purchased the container company, CSX World Terminals, for $1.14 billion. Deutsche Bank underwrote the transaction. In September, Dubai merged its two state-owned port companies to create DP World, which operates ports from the Middle East to Romania and India.

International law firm Freshfields Bruckhaus Deringer—which advised CSX Corporation on the sale of its global container terminal to Dubai Ports–was also doing work for CNOOC, which made a failed bid on the U.S. oil firm Unocal takeover last year and also worked on the United Nations Oil-for-Food brouhaha.

With the acquisition of P&O, the company will have terminals in the most important areas of the world, stretching from Australia to Canada and Argentina to Eastern Russia and the heartland of America.

The $9.3 billion financing package put together for the DP World's takeover of P&O includes an innovative Islamic bond issue that is tied to a potential initial public offering (IPO) of the new group. The financing, which includes a $6.5 billion loan, is the largest takeover-related transaction in the Middle East to date. Barclay's Bank and Deutsche Bank have underwritten the $6.5 billion loan. DP World plans to issue a $2.8 billion Sukuk bond that is partially convertible into shares in DP World, in the event of an IPO within the next three years. The bond will not pay regular interest, in order to comply with Shariah law. Instead, investors will be paid when the bond matures, after two years.

Sukuks avoid Islam's ban on interest payments by returning a yield and maturity to investors at the end of the note's tenure. Because they are traded, investors can exit before the tenure period.

On November 15, 2005, Dubai's port operator, DP World, said it would also set up a $500 million container terminal at Qingdao in eastern China. The terminal, which will be open in 2008/2009, will have a capacity of more than two million 20-foot equivalent units (TEUs). It will consist of a quay measuring 1,320 meters in length across four deep draft berths. DP World wholly owns the terminal.

Qingdao is home to the country's third largest container port, which handles more than six million TEUs annually. The operator has a presence in the Chinese ports of Tianjin and Yantai. "This is a very important step for DP World," said Jamal Majid Al Thaniah, CEO of Dubai Ports and Free Zone Authority. "The new terminal at Qingdao is a crucial development in our strategy of investing and developing ports in the world's growth markets, particularly in China and North Asia."

Islamic Economics: Not an Exotic Addition to the English Country Garden

Once there are Islamic financial institutions and linked transportation infrastructure, how long will it be before Muslims insist that the state and business direct all their monetary dealings with Muslims through these institutions, for example, boycotting businesses with Jewish connections en route? How long before Muslims, extending the logic of their concentration in places like Bradford and Leicester, seek to establish their own law within these areas, the germ of a state within a state? And how diverse would such a state be?

Once the international ports are controlled, how long will it be before the ports require that products shipped through the ports comply with the principles of Shariah (Islamic law)? Control of shipping and air infrastructure is a critical strategy for the progressive control of world economies.

Dubai Ports Operating Shariah Compliant Ports

Jafza International, the Dubai-based International Free Zone operator, was awarded a fifteen-year contract to develop and manage the Free Zone, which will combine with Port of Klang (Port Kelang, Malaysia) to become Malaysia's primary maritime and logistics hub. The project is expected to be completed by the end of 2006. Port Klang has a great potential of becoming a regional distribution hub for Southeast Asia with its population of 550 million people. Not only do two economic powerhouses, India and China, flank it, but it is also the crossroads of these two giants of world trade. As a predominantly Muslim country, it will be creating a second halal hub for the distribution purposes following in the path of Dubai's port. DP world is the operator for these ports.

Implications of Financing with Sukuk Bonds

An Islamic Sukuk bond is structured by bundling leasing transactions but behaves in practice like any highly rated bond. The reason for the excitement is rather longer. Firstly, Sukuk brings a new source of funds, generally at attractive rates. And secondly, it is vital to developing deeper and more liquid Islamic capital market. There is a great deal of surplus cash sitting in Islamic financial institutions waiting to be tapped by new financial instruments.

The Sukuk products are asset-backed; stable income, tradable and Shariah-compatible trust certificates. The primary condition of issuance of Sukuk is the existence of assets on the balance sheet of the government, the monetary authority, the corporate body, the banking and financial institutions, or any entity that wants to mobilize the financial resources. The identification of suitable assets is the first, and arguably most integral step in the process of issuing Sukuk certificates. The Shariah considerations dictate that the pool of assets should not solely be comprised of debts from Islamic financial contracts (e.g. Murabahah, Istisna).

Sukuk investors have an inherent right to information on the use of their investments, the nature of the underlying assets, and other particulars that would otherwise be considered redundant in conventional investments. The Sukuk bonds for the P&O acquisition are not guaranteed by the Dubai government even though Dubai's Ports Customs and Free Zone Corporation (PCFC) is fully state-owned. The Sukuk offers an attractive yield because repayments are not dependent on cash flows of the borrowing company but from a future IPO of a strategic government asset. Under the offer, the bonds will be repaid within two years, with 70 per cent returned in cash and 30 per cent as equity shares from the planned public offering. If no IPO takes place prior to the final redemption of the Sukuks, investors would be compensated with a higher yield. According to Sohail Zubairi - Vice-President and Head of Shariah Structuring, Documentation and Product Development, Dubai Islamic Bank, the PCFC Sukuk is based on Musharaka or partnership. It is Sharikat Al-Aqd or contractual partnership where an agreement is entered between the two or more parties to combine their equity (be it in cash or kind) for the purpose of investing the same in a Shariah compliant manner for making profits, which are then distributed according to a pre-agreed ratio.

The potential net result is that, as of now, the unknown "partners" have, because of their investment inherent right to information and use of the funds. These "partners" will also be in a preferred position for the launch of a future IPO. Such an arrangement has far reaching implications.

Impact of High Oil Prices

The high oil prices and dependence on imported oil is leading to massive transfers of wealth outside the United States. The people of the United States might get this purchase of P&O in perspective by pondering the extent to which the "Gulf allies" supplying the oil already own vast quantities of U.S. assets, as well as dollar assets held offshore. For Abu Dhabi alone, a 1 percentage point move in U.S. interest rates now means more than a $10 per barrel swing in the price of oil. Do the math.

The Well Known Causes of Concern

Soaring oil prices and a vibrant UAE economy are expected to further boost the private wealth of UAE citizens in the coming three years, according to recent estimates. With some 53,000 dollar millionaires, the UAE already has a greater net worth of billionaires than does the United States. UAE's private wealth sector is expected to grow by a staggering 12.5 percent per year, exceeding the average rate throughout the Gulf. It also boasts the fourth largest gas reserve and third largest oil reserves in the world (excluding the Canadian tar-sands), and is the second largest economy in the GCC after Saudi Arabia.  

According to the Iran Daily dated May 2, 2005, the Iran Chamber of Commerce Industries and Mines (ICCIM) and the Dubai-Based Iranian Businessmen Council have reportedly signed a groundbreaking cooperation agreement as part of efforts to encourage the repatriation of assets held by Iranian expatriates.

According to ISNA, the ICCIM is planning to draw up a comprehensive report on challenges facing export of goods from Iran as well as obstacles in the way of attracting investments by Iranian expatriates. It further said that the ICCIM report would be studied and followed up by the Parliament and the government.

Some 4,000 Iranian businesspersons have invested in Dubai due chiefly to poor facilities and restrictive investment regulations at home. UAE has provided foreign investors with convenient port services, banking and insurance facilities, low-cost labor, straightforward trading laws and inexpensive transportation. Lack of competition in Iranian banking system has largely benefited the tiny Persian Gulf state, which re-exports several billion dollars worth of goods to Iran per annum.

On February 18, 2002 Douglas Farah in the Washington Post published an article entitled Al Qaeda's Gold: Following Trail to Dubai. Farah traces the gold shipments to Dubai from the Taliban in Afghanistan. Quoting from this article:

Since it is exempt from international reporting requirements for financial transactions, gold is a favored commodity in laundering money from drug trafficking, organized crime and terrorist activities, U.S. officials said. In addition, Dubai, one of seven sheikhdoms that make up the United Arab Emirates, has one of the world's largest and least regulated gold markets, making it an ideal place to hide.

Dubai is also one of the region's most open banking centers and is the commercial capital of the United Arab Emirates, one of three countries that maintained diplomatic relations with the Taliban until shortly after Sept. 11. Sitting at a strategic crossroad of the Gulf, South Asia and Africa, Dubai has long been a financial hub for Islamic militant groups. Much of the $500,000 used to fund the Sept. 11 attacks came through Dubai, investigators believe.

"All roads lead to Dubai when it comes to money," said Patrick Jost, who until last year was a senior financial enforcement officer in the Treasury Department's Financial Crimes Enforcement Network. "Everyone did business there." When the U.S. bombs began pounding Taliban and Al Qaeda targets last autumn, the rush of gold and money out of Afghanistan intensified.

The Pakistani financial authorities said that $2 million to $3 million a day is usually hand-carried by couriers from Karachi to Dubai, mostly to buy gold. Late last year that amount increased significantly as money was moved out of Afghanistan, they said.

Dubai's links to suspected terrorist financing and money laundering have long been a point of contention between the United States and the United Arab Emirates. "There is no question the UAE was used by terrorists, the question is why," a U.S. official said. "It is no more lax and unregulated than many places. The answer is, Dubai is so damn convenient."

Douglas Farah amplified on his findings in"Terrorist Responses to Improved U.S. Financial Defenses"Before the House Subcommittee on Oversight and Investigations Committee On Financial Services.

According to an article published by News24 on August 19, 2005, an al-Qaeda linked-group in Dubai has launched what it calls a media jihad, or holy war, to "terrorize" United States-led forces in Iraq and their families by bombarding them with e-mails and by posting gruesome photos online.

The group, calling itself the "Brigade of Media Jihad," called on its militants to "post terrifying pictures on the internet in order to terrorize the enemy," said a statement on an Islamist website whose authenticity could not be verified.

"Our objective is to undermine the morale of our enemies, dash their hopes and dreams and reveal the truth of what is happening in Iraq. The media war is an integral part of the war on the ground," said the statement.

Dubai Key Transfer Point for Illegal Shipments of Nuclear Components

Dr Abdul Qadeer Khan, the "father" of Pakistan's nuclear weapons program and the man who relentlessly pursued it through clandestine means and methods for decades, finally admitted in a written statement that he oversaw its further clandestine spread to at least three other countries.

The incontrovertible truth is that Pakistan's nuclear program in every aspect has been, and remains, under the firm and total control of its army at least since 1977; even its navy and air force have little role in it. Its clandestine nature relied on building a black market largely managed by trusted senior army (and ISI) officers and senior scientists in the nuclear establishment. Such people have undoubtedly been under a strong security and intelligence cover as much for their safety as to keep an eye on them. With a flourishing $2 billion-plus annual narcotics trade, and banks like the former Dubai-based Pakistani-owned "Outlaw Bank", the BCCI (Bank of Credit and Commerce International), and the Mehran Bank to manage the black market in narcotics, nuclear trade and tools for terrorism, there was obviously no dearth of unaccounted funds for the purpose. General Aslam Beg, the army chief in late 1980s who controlled the nuclear program, later publicly acknowledged receipt of hundreds of crores of unaccounted funds which he passed on to the ISI and President Ghulam Ishaq Khan.

In a report prepared for the US Senate on the BCCI in December 1992, Senators John Kerry and Hank Brown said one of the areas that required deeper investigation was "the extent of BCCI's involvement in Pakistan's nuclear program. There is good reason to conclude that BCCI did finance Pakistan's nuclear program through the BCCI Foundation in Pakistan as well as through BCCI-Canada." The Emirates government was the biggest shareholder of the Bank of Credit and Commerce International, or BCCI, which was broken up in 1991 for its links with drug dealers and terrorist groups.

Pakistan's Inter-Services Intelligence (ISI) set up BCCI in the 1970's, in order to launder the heroin proceeds to finance Pakistan foreign military ventures. It used the growing network of Pakistanis, which were, as a matter of state policy, being sent by the thousands to oil-rich Gulf states as guest workers, as civil servants, as economists, as police, and as military. Through such links, BCCI was able to enlist the Emir of Abu Dhabi and top Saudis to the board of BCCI.

Another step in shutting down the supermarket would be for the United States to crack down on retransfer points such as the United Arab Emirates. Unfortunately, the Emirates, one American ally at the heart of the scandal, despite its role as the key transfer point in Dr. Khan's atomic bazaar, escaped from criticism. We cannot worry only about rogue regimes without also shutting down the places that allow them to buy what they want. Next to Dubai's main port is the Jebel Ali free trade zone, a haven for freewheeling international companies. Experts estimate that it has a handful business shops from rogue regimes like Syria and North Korea. So, the United States and the international community have to put pressure on the countries such as United Arab Emirates or Malaysia that allow dangerous trade to flourish, even withholding aid and refusing arms sales.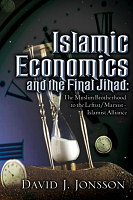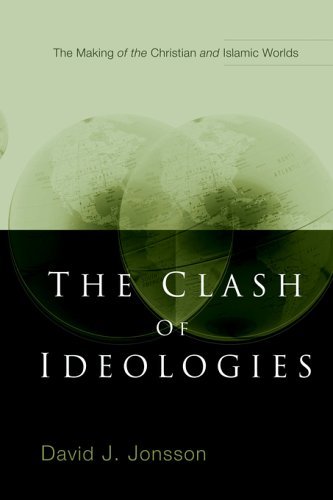 David J. Jonsson is the author of Clash of Ideologies —The Making of the Christian and Islamic Worlds, Xulon Press 2005. His next book: Islamic Economics and the Final Jihad: The Muslim Brotherhood to the Leftist/Marxist - Islamist Alliance will be released in spring 2006. He received his undergraduate and graduate degrees in physics. He worked for major corporations in the United States and Japan and with multilateral agencies that brought him to more that fifteen countries with significant or majority populations who are Muslim. These exposures provided insight into the basic tenants of Islam as a political, economic and religious system. He became proficient in Islamic law (Shariah) through contract negotiation and personal encounter.


David J. Jonsson can be reached at djonsson2000@yahoo.co.uk
---

---

BACK to America At War - Salem The Soldier's Homepage