Spiritual Warfare ~ SOC


The ways of a Special Operations Capable fighter in the field.

When one thinks of "warfare," the first image to come to mind is that of two opposing armies, whether modern or ancient, lined up and squared off on a battle field. Sword, spear, and shield; gun, rifle or artillery round, they slug it out and the best one is the victor. The spiritual realm is a little different, but the basic principles remain. The conflict, the battle, the confrontation. Not a place for whiners and lightweights, as a battle field is a hard and hazardous place. But like it or not, everyone professing to be a Christian is a participant and winning or losing in that arena is a daily and personal choice. Also, the things of the spiritual arena are not "weird" or "spooky," but to be faced with level-headedness and strength. In our "post-enlightened" age, demons and angels are all too often dismissed as superstition, even by people claiming to be Christians. A lot of the time, this attitude and belief is simply founded in fear of the unknown.

Gregory Boyd has said in his book,'God at War, The Bible & Spiritual Conflict,' "If we modern Westerners cannot "see" what nearly everyone else outside the little oasis of Western rationalism the last several centuries has seen, then perhaps there is something amiss with our way of seeing. It is just possible that the intensely materialistic and rationalistic orientation of the Enlightenment has blinded us to certain otherwise obvious realities. It is just possible that our chronocentrism--our tendency to assume that the worldview we hold at the present time is the ultimately true worldview--is preventing us from seeing significant features of reality."

Many are familiar with this Scripture verse:

"Finally, my brethren, be strong in the Lord, and in the power of his might. Put on the whole armour of God, that ye may be able to stand against the wiles of the devil. For we wrestle not against flesh and blood, but against principalities, against powers, against the rulers of the darkness of this world, against spiritual wickedness in high places. Wherefore take unto you the whole armour of God, that ye may be able to withstand in the evil day, and having done all, to stand. Stand therefore, having your loins girt about with truth, and having on the breastplate of righteousness; And your feet shod with the preparation of the gospel of peace; Above all, taking the shield of faith, wherewith ye shall be able to quench all the fiery darts of the wicked. And take the helmet of salvation, and the sword of the Spirit, which is the word of God. . . ." Ephesians 6:10-17

The word "stand" is used four times in this passage. To take a stand against an adversary. To take a stand for the Truth. To resist the working and attack of the enemy in your spiritual and personal life, as he seeks to derail you from pushing forward in your quest for the knowledge of the Truth.

The word "against" is used six times in this passage. The conflict, the opposition. In the spiritual realm: truth against deception, love against hate, light against darkness. The Bible says, "Be not overcome of evil, but overcome evil with good." Romans 12:21

The resistence.

"Be sober, be vigilant; because your adversary the devil, as a roaring lion, walketh about seeking whom he may devour: Whom resist steadfast in the faith, knowing that the same afflictions are accomplished in your brethren that are in the world. But the God of all grace, who has called us unto his eternal glory, by Christ Jesus, after that you have suffered a while, make you perfect, stablish, strengthen, settle you. To him be glory and dominion for ever and ever. Amen." I Peter 5:8-11

Most people who have walked with God for any length of time understand what the different pieces of the armour of God represent, so for the sake of brevity, we will focus on another aspect of warfare. About being "established" and "settled." How the Lord's working and testing in our lives accomplishes that.

"And there was war in heaven: Michael and his angels fought against the dragon; and the dragon fought and his angels, And prevailed not; neither was their place found anymore in heaven. And the great dragon was cast out, that old serpent, called the Devil, and Satan, which deceiveth the whole world: he was cast out into the earth, and his angels were cast out with him." Revelation 12: 7-9

At this particular point in Biblical prophecy, there is a great war in heaven. And so we see, warfare and conflict affects even Heaven itself. And until the triumphant return of Jesus Christ, wars and conflicts will continue, as this violence in the heavenly sphere continues to spill out into the physical. These unseen denizens of the spiritual realm, when one studies the angels of the Bible, are truly dangerous creatures, and not to be dealt with in a trivial and contemptuous manner, as is the habit of some. One angel alone wiped out a complete Assyrian army! (II Chronicles 32:21) They are ancient, vastly intelligent, and very experienced at what they do. They have been deceiving peoples and nations for ages and have seen many of the likes of you and me. So we should learn to respect such formidable foes, and rely completely on God's strength, protection, and the standard issue weapons alone, as we walk the earth.

Concerning the spiritual realm, author R. David Conner states this:

"The citizens of Heaven are indeed sitting on a lot of firepower, more than can possibly be imagined. We members of the Body of Christ Himself have access to all spiritual blessings in Heavenly places. As you are probably aware, it is the spiritual and not the physical, which is the command sphere. Beyond what I call the first dimension, or earth (and the physical universe), is the second dimension of the unseen world around us. It is the sphere of thoughts and spirits--both good and bad. Above that is the Third Dimension (3rd Heaven of 2 Cor. 12:2), which is the abode of the angels and the place of God's Throne. The earth and the 2nd and 3rd heavens are created.

However, there is a place located deep within created reality as we know it. It is called the Secret Place of the Most High (Psalm 91:1) and is far above all heavens (Eph. 4:10) status-wise, not direction-wise. No created being of any kind, including angels, has ever been there, nor can they even see it. It is the place of God's personal abode, His "inner sanctum." The Godhead abides there in light so bright that a slight glimmer could disintegrate entire galaxies. That aspect gives new meaning to the phrase, "God is Light." The energy aspect of that place gives meaning to the fact that, "Our God is a consuming Fire" (Heb. 12:29). That most hallowed place--is not created, as it is the place where God stood when He created the heavens and the earth.

God chose us in Christ, from that place, before there was an earth or heavens (Eph. 1:4, 2 Tim. 1:9, Titus 1:2). We are there now, in spirit (Eph. 2:6, Col. 3:1-4) and will appear there with Christ Jesus when He returns. That place is also filled with perfect love throughout, which is why it is said that "God is Love." We are now hidden in Christ in God's Secret Place (in spirit), and it can well be said that we have a lot of firepower! ". . . .and what is the exceeding greatness of his power to us-ward who believe, according to the working of his mighty power." Eph. 1:19

I call this place the Fourth Dimension in accord with Eph. 3:18."

The Bible says that,

"He that dwelleth in the secret place of the most High shall abide under the shadow of the Almighty." Psalm 91:1

We dwell there now, in Him, which is the very Center of His Being. The position and authority we possess in this capacity is unfathomable to even the most mature spiritual minds.

Yet in such sharp contrast to this plain Biblical truth is the grievous doctrinal error, the teaching of "demonology." That is if we have a problem with lust, or smoking or drinking, or excessive spending, then we are possibly possessed with some demon or dark spirit that is forcing us to engage in such activities. This is truly ridiculous, in light of the truth of our position in Him and seeks to divert the cause of the problem from the true reasons for their practice. First, a child of God, one who has accepted Jesus Christ into their heart and is born again, cannot possibly be possessed by a demon! True, we can be influenced by them to some degree, but only if we let them.

"This then is the message which we have heard of him, and declare unto you, that God is light, and in him is no darkness at all. If we say that we have fellowship with him, and walk in darkness, we lie, and do not the truth: But if we walk in the light, as he is in the light, we have fellowship one with another, and the blood of Jesus Christ his Son cleanseth us from all sin." I John 1:5-7

The Lord does not share residence in our hearts with demons! Many times these problems are due to our old sinful nature that continually seeks to reassert itself. It's selfishness, it's lust, it's unbelief. Plain and simple! It would be better to face that and deal with it, take responsibility and seek the counsel of God on how to overcome it, rather than blame it on some demon or other extenuating circumstance that has a hold on us. The hardest thing for anyone to say is, "I'm sorry, I have no excuse." Yet the effective spiritual fighter has mastered this principle, in that pride, ego, and selfishness has been vanquished in their personal life.

So it is important to remember not to give demonic influences too much credit as opponents, in relation to their ruinous work. Our position in Him gives them only so much sway over us, if any. They are not the only enemy. We tend to forget what another aspect of spiritual warfare is, that is. . . the enemy within. Our own flesh, our selfish nature, or as the Bible names it, the "old man," or nature. This one formidable foe will be the primary opponent to any Christian individual through their entire life.

"This I say then, Walk in the Spirit, and ye shall not fulfill the lust of the flesh. For the flesh lusts against the Spirit, and the Spirit against the flesh: and these are contrary the one to the other: so that ye cannot do the things that ye would." Galatians 5:16-17

"Now the works of the flesh are manifest, which are these; Adultery, fornication, uncleanness, lasciviousness, Idolatry, witchcraft, hatred, variance, emulations, wrath, strife, seditions, heresies, Envyings, murders, drunkenness, revellings, and such like: of the which I tell you before, as I have also told you in time past, that they which do such things shall not inherit the kingdom of God. But the fruit of the Spirit is love, joy, peace, long-suffering, gentleness, goodness, faith, meekness, temperance: against such there is no law." Galatians 5: 19-23

In America today, these adversaries, the enemies of our spiritual life, are constantly being sustained, encouraged, and nourished by the self-indulgent, "demand for immediate gratification," consumeristic society around us. Things like meekness, patience, temperance, and gentleness, denial of "self," derided as weak and powerless, even naive. But they are signs of great strength and attainable through the continuing empowerment of the Holy Spirit, through the continuing refinement and purifying of daily trials, and through the reading of the Word of God. The Power that is inherent in the Word of God, that is released into our lives and our sphere of influence around us, needs to be given top priority above anything else in the Church today. And as the days pass, we can resist this refining work, this training work, of God in our lives, or learn to recognize the difficulties as times of testing that we must choose to overcome in.

Author R. David Conner states this:

"As in any matter, the best place to start is at the start and so we see in Genesis 2:1, "Thus the heavens and the earth were finished, and all the host of them." In the Septuagint (Greek version of the Old Testament), the word for "Host" here is "Kosmos" (from our English word "Cosmos"). In his book entitled, "In Heavenly Places," Charles Welch quotes Lloyd in his "Analysis" as saying "the allusion is to the marshal array of an army. All the parts of the visible creation, like an army, had their proper place." Charles Welch continues, saying, "The only objection is that it does not go far enough. The Kosmos was not like a disciplined army, IT WAS AN ARMY, and there was at the time of the six days' creation a state of war in the universe, the chosen battlefield being the earth with its immediate heavens. Tsaba, the Hebrew word translated "host" and kosmos occurs in two forms, the verb thirteen times and the noun 486 times. The verb is translated "fight," "war," "muster," "assemble," "wait upon," and "perform." Even where it is employed in describing the service of the tabernacle, the margin (Num.4:23 & 8:24, 25) tells us that the service, equally with that of the soldier in the field, was to "war the warfare."

As you know, we are in enemy territory, as Satan is the prince of the power of the air (Eph. 2:2) and has all the kingdoms of the earth (Luke 4:6). We know his authority from the 3rd heaven will end in Revelation 12:7-9, and his authority on earth will end in Revelation chapters 19 and 20. However, he will remain in power until then.

Mystery Babylon, now headquartered in the 3rd heaven, has an heirarchy of evil spirit beings (mostly angels). There is rank like that of a regular army and each one has a position. They know humans better than we know ourselves and continually adjust their tactics against our weak areas. They also have the advantage of knowing the future, to an extent.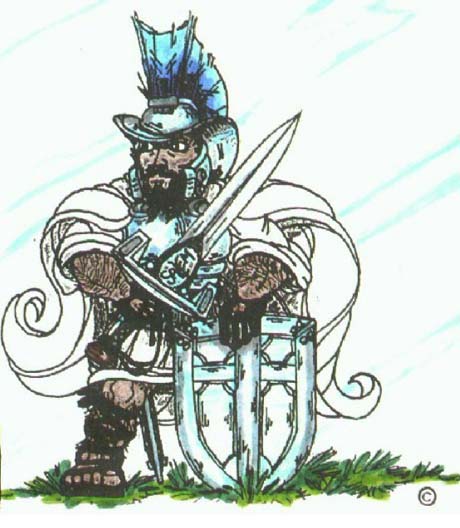 Recall that in the battle of Jericho in Joshua 5:13, 14 the Captain of the "Host" (army) of the Lord appeared. In that battle, an invisible army destroyed the defences of the city, which was given to Israel. Exodus 15:3 reads, "The LORD is a man of war: the LORD is his name," which shocks many today who are not familiar with the warring aspect of God's plans.

In 2 Kings 6:17, we see another example of an invisible host (army): "And Elisha prayed, and said, LORD, I pray thee, open his eyes, that he may see. And the LORD opened the eyes of the young man; and he saw: and, behold, the mountain was full of horses and chariots of fire round about Elisha."

Also recall the angel Gabriel speaking in Daniel 10:12, "Then said he unto me, Fear not, Daniel: for from the first day that thou didst set thine heart to understand, and to chasten thyself before thy God, thy words were heard, and I am come for thy words. 13: But the prince of the kingdom of Persia withstood me one and twenty days: but, lo, Michael, one of the chief princes, came to help me; and I remained there with the kings of Persia. "

Notice that the twenty one days that Gabriel was detained fighting the prince of Persia is the same time during which Daniel was fasting and praying (three weeks).

We know from Nebuchadnezzar's dream in Daniel 2 that Babyon was the first Gentile kingdom to rule earth after Israel lost her preferred status before God in B. C. 606. We also know that the combined kingdom of the Medes and Persians was the second. This "prince of the kingdom of Persia" is what I call a "Sector Prince," as he had rule over the earthly king (Cryus) and the kingdoms of earth for a sector of time, after Babylon. All evil princes of darkness are sons of the Great King, God Himself, and were holy at first.

Now look at Dan. 10:20, "Then said he, Knowest thou wherefore I come unto thee? and now will I return to fight with the prince of Persia: and when I am gone forth, lo, the prince of Grecia shall come." I knew that the prince of Grecia would come next without Gabriel saying it. How? Because the dream interpretation of Daniel 2 said so. I also know that the prince of Rome will come after the prince of Greece (Grecia). The prince of Greece drove Alexander the Great to conquer the known world from the Medes and Persians. Alexander was so filled with the spirit of that prince that he thought himself to be a god. That invisible sector prince conquered Alexander's enemies, which is why a young man in his early twenties had so much power. After Alexander's death, his kingdom was divided among his four generals and thereafter became the Roman Empire (see Daniel chapter eight).

The sector prince in power today is still the one of Rome, and he will continue until the battle of Armageddon. He was also the one in power at the time of Matthew 11:12, "And from the days of John the Baptist until now the kingdom of heaven suffereth violence, and the violent take it by force."

The kingdom of heaven and the kingdoms of this world (on earth) somewhat overlap, as events in the spirit world affect events in the physical world. Again, this is because the spirit world is a parallel universe to the earth. Recall Jesus saying to Peter that whatever he bound on earth would be bound in heaven and whatever he loosed on earth would be loosed in heaven? Now you know what that meant. However, in no case is the Fourth Dimension cited, as IT is "Far above all heavens" (Eph. 4:10).

The Four Dimensions of God's Love of Eph. 3:18 describe the Secret Place of the Most High, where Christ is hidden and where our lives are hidden in Christ (Colossians 3:1-4). This fantastic place has no beginning nor end in all its glorious beauty and majesty. It also is a parallel universe, but it is pure, holy, righteous and perfect. It has no violence, nor has it ever had any. It is our home.

We are seated there now, in spirit (Eph. 2:6) and in great authority, over all principalities and powers in heavenly places, as well as those on earth. (Eph. 1:20-23). After we get our glorious bodies, which will be able to actually go "there," we will also be able to walk through the 3rd heaven and on earth. No mere creature will have power equal to ours--forever. Even the devil himself nor any of his sector princes have power equal to ours, even now. But in the future, we will shine forth as God's masterpiece, as we will all be sinners saved by grace. We will have come from the lowest to the Highest, but only and always through Christ Jesus, our beloved Lord and the One Who died in our place."

As Ambassadors of Jesus Christ (II Corinthians 5:20) we are no different than the ambassadors of the world. The true Christian Church today, as representatives of the Kingdom of Heaven; as temporal ambassadors are representatives of the kingdoms of the world, so we possess in us the full authority and influence of the unseen nation of Heaven as delegates for Him. As we grow into maturity in the things of the Spirit and the Word of God, we should be continually grasping the awesome power and responsibility of that high calling. Our very core and being is being crafted and shaped by the Holy Spirit and the Word of God day by day, as He seeks to mold us into the image of His Son, Jesus Christ, and prepare us for the future.

A clear understanding of the framework and set-up of the spiritual realm and it's inhabitants, and their places in it, is part of that maturity. Engaging in silly, comical antics and holding to unscriptural practices in combatting the formidable forces arrayed against us in the theater of spiritual war is a hindrance to our truly ever overcoming. Personal accountability for our actions, a complete lack of faith; so many times they are at the root of our problems and loss.

In light of that, some other things to remember, "words" and "concepts" that have been forgotten in America these past three decades and which are at the core of mature spirituality.

•Accountable, adj. responsible; answerable. - accountability, n.

•Duty, n. action required by one's position or occupation, the respectful and obedient conduct due a parent, elder, or superior. (Note: True, we are not to serve God out of "duty," but willingly, in love. But as Ambassadors of Jesus Christ and the Kingdom of Heaven, our position inevitably requires serving.)

•Honor, n. honesty or integrity in one's beliefs and actions. Chastity.

•Law-abiding, adj. obedient to law.

•Patience, n. the quality or capacity of being patient.

•Respect, n. proper courtesy.

•Responsibility, n. the state or fact of being responsible.

•Responsible, adj. reliable or dependable.

•Statesmanship, n. the art of diplomacy, government. (This applies to anyone in a position of authority and influence).

•Self-control, n. restraint of one's actions or feelings. - self-controlled, adj.

•Self-denial, n. the sacrifice or restraint of one's own desires.

•Self-discipline, n. discipline or control of oneself for personal improvement. - self-controlled, adj.

•Self-less, adj. having little concern for oneself; unselfish. - self-less, n.

•Self-sacrifice, n. sacrifice of oneself or one's interests for others. - self-sacrificing, adj. (These "selfs" are not too popular these days).

•Service, n. an act of helpful activity. (Especially at your local church.)

•Teamwork, n. cooperative effort by a group of persons acting together as a team.

These are just a few of the things, through the strengthening of the Holy Spirit in our hearts, that need to be restored not only to our personal lives, but to our national life as well, that sanity and peace may be re-established. Mastering these principles and concepts in our personal lives can only bring success, not only to us, but in the end, to the nation.

My intent is not to diminish the invisible influence of the dark forces of the spiritual realm on our national social crisis nor on our daily personal life. There must be a balance in our perceptions as we understand the whole counsel of God. Yet their tactics are clearly employed along these lines as they seek to undermine such character traits as these, in the true Church of Jesus Christ. Recognizing this fact in our personal walk with God, and as we interact in the community, is a simple but very powerful tactic against their effectiveness. Fight back by staying in the reading of the Word of God. Walk in the Word of God. Continue to resist the devil. Recognize that life is a conflict of attrition.

•Attrition, n. a wearing down or rubbing away by or as if by friction.

Either you are getting stronger, more experienced, more seasoned in your spiritual walk, or you are losing, getting weaker, being ground down. Seek to overcome. Remember prayer is our main power source, as we stand in faith, trusting in the Lord to intervene on our behalf. The Church still "marches on it's knees," as the saying goes. People who engage in extreme, outward measures to try and influence the spiritual arena of this nation and the world have been taken completely captive by the enemy, and are only doing his bidding. That is tragic, for they think they are serving God, and doing Him a service. Yet they are being controlled by the overlapping violence that spills out of the spiritual realm.

It is also critical to remember that an unbeliever possess an unregenerate heart, and their grasping of these principles is doubtful. In the end, the Holy Spirit needs to move on the hearts of men and women in America that they would repent, put their faith in the finished work of the Cross alone, and return to Him. A Christian, polished and experienced in these areas of the heart and skillfully deploying the Word of God to this end, being a witness and a testimony in their public and private life, is a formidable weapon in His hands as He continues to execute this work.

America and her people are quickly becoming a "paper tiger" in many ways, a lot of bark with no bite; no guts, no true commitment or dedication. A hollow shell. At the very least we are becoming very pushy and annoying to some of our fellow neighbors on this planet. The soul and core of this nation has always been empowered by Him. God and His people have made it great in the past, a true world leader and witness of genuine freedom. It can be sustained and restored, as we submit to Him. Our personal victory, in light of all that the Lord has given to us--a personal choice we make every day.

God bless you as you seek to serve Him with honor. Stay on the offensive!

"If I shut up heaven that there be no rain, or if I command the locusts to devour the land, or if I send pestilence among my people; If my people, which are called by my name, shall humble themselves, and pray, and seek my face, and turn from their wicked ways; then will I hear from heaven, and will forgive their sin, and will heal their land. Now mine eyes shall be open, and mine ears attent unto the prayer that is made in this place. For now have I chosen and sanctified this house, that my name may be there for ever: and mine eyes and mine heart shall be there perpetually." II Chronicles 7: 13-16

• VALOR •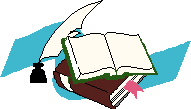 The Pen Is Mightier Than The Sword!


Recommended Reading!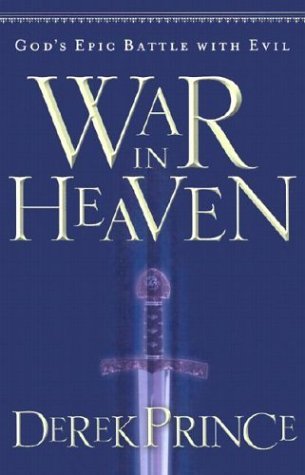 War in Heaven: God's Epic Battle With Evil ~
Author: Derek Prince
The Bible says that when God laid the foundations of the earth, the angels were watching. In time, one of those angels would be the main player in a rebellion to wrest God of His magnificent creation.

Thus began a battle of epic proportions that leaves today's believer with many questions. - Why did God allow evil in the first place? -If evil was defeated at the cross, why does it continue to exist? - Does spiritual warfare really make a difference? - How are we to await the end of the age?

In a fascinating, compelling exploration of Scripture, Bible teacher Derek Prince addresses these and many other questions. Focusing on events before the creation of Adam, he also describes Jesus' stunning victory over Satan.

But it is not over yet. Now is the time for God's people to make war on the enemy! Take up your spiritual weapons and follow the King of glory. Peace and assurance await you. Derek Prince is a Bible expositor with a worldwide radio ministry and the author of more than forty books, including Blessing or Curse and They Shall Expel Demons. He lives in Jerusalem.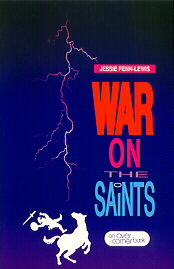 War On The Saints ~
Author: Jesse Penn-Lewis

The premise of War on the Saints is that the end-time onslaught of Satan against the Christian church is well-underway. The author proposes spiritual measures to achieve ultimate victory.


This book was written by Mrs. Penn-Lewis in collaboration with the Welsh revivalist Evan Roberts as a disclosure of the deceptive strategies used by evil spirits against God's people and as a guide to winning victory over counterfeit practices.

Editor's Note: It's that important; this is what this site is all about. I strongly recommend this book to anyone who doesn't grasp the makeup and layout of the spiritual realm. With the influences of the "post modern" philosopies, understanding of the spiritual realm is rare and at a premium.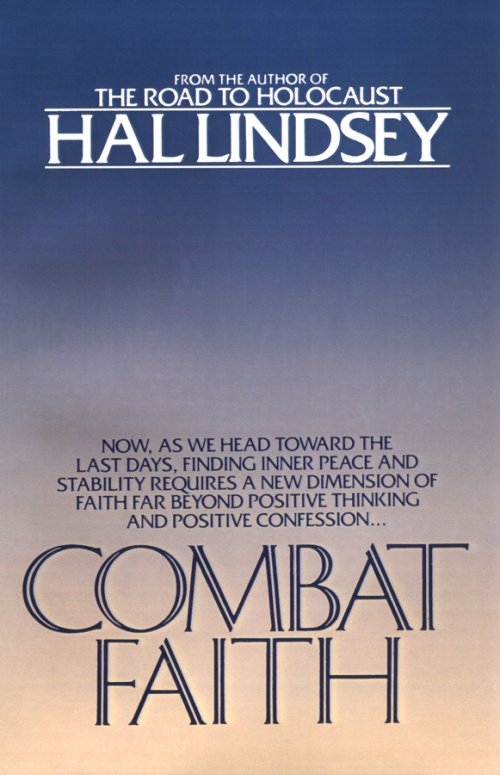 Combat Faith ~
Author: Hal Lindsey
This rare work by Hal Lindsey was out of print for a while, but has recently returned to Amazon.com. Its content was striking, because this author's pre-occupation with "end times" things has done much to rob the Church in American "Christendom" of her cultural impact as all wait for "Jesus to come back" instead of "being about our Father's business," which is to set the captives free through the bold preaching of the Gospel—whether we think the Lord will be returning soon or not!

"Recent world events clearly indicate that our generation has been chosen to witness the prophetic last days of this age. During these troubles times, the Bible tells us, ordinary faith will not be enough and many will lured from God's truth . . . . In his most important book to date, Hal Lindsey shows the war to the one kind of faith tough enough to meet the tough times ahead--Combat Faith. Now, more than ever, we must learn to break the "Faith-barrier" . . . to overcome worry, anxiety, and fear and enter into a new dimension of peace and stability . . . to claim the invincible inner peace that God has promised each of us--no matter what the circumstances.


How To Know God!
Hey, you have to enlist in the Army first
before you can be a soldier!







To return to Salem's Articles Archives, just click on the 'S'


My Deepest Respects and Regards to Author and Researcher R. David Conner for his assistance on this article.
"God's Secret Place" Copyright 1998 R.D. Conner ~ All Rights Reserved.