If you feel compelled and led to do so, this is basically how you come into
a relationship with the God that created you, and His Son, Jesus Christ.



ASK GOD AND HIS HOLY SPIRIT TO GUIDE YOU!


Remember, God loves you! For "the love of God was manifested toward us, that God has sent His only begotten Son, [Jesus Christ], into the world, that we might live through Him. In this is love, not that we loved God, but that He loved us and sent His Son to be the propitiation for our sins.... And we have seen and testify that the Father has sent the Son as Savior of the world. Whosoever confesses that Jesus is the Son of God, God abides in him, and he in God. And we have known and believe the love that God has for us. God is love, and he who abides in love abides in God, and God in him."

1 John 4: 9-10, 14-16

If you sense a need to receive Jesus as your Savior and Lord, now is the time to settle this matter with God. Ask God to speak to you as you read the following Scriptures:

•All have sinned. "For all have sinned and fall short of the glory of God" (Romans 3:23).

•Eternal life is a free gift of God. "For the wages of sin is death, but the gift of God is eternal life in Jesus Christ our Lord" (Romans 6:23).

•Because of love, Jesus paid the death penalty for your sins. "But God demonstrates His own love toward us, in that while we were yet sinners, Christ died for us" (Romans 5:8).

•Confess Jesus as Lord and believe God raised Him from the dead. "If you confess with your mouth the Lord Jesus and believe in your heart that God has raised Him from the dead, you will be saved" (Romans 10:9).

•Ask God to save you and He will. "For whoever calls on the name of the Lord shall be saved" (Romans 10:13).

•God desires to fill your life with joy and peace. "Now the God of hope fill you with all joy and peace in believing, that you may abound in hope by the power of the Holy Spirit" (Romans 15:13).

To place your faith in Jesus and receive His gift of eternal life you must:

•Recognize that you are a sinner and that you need a saving relationship with Jesus Christ.

•Confess (agree with God) your sins.

•Recognize your need to repent (turning from sin to God).

•Ask Jesus to save you by His grace.

•Let Jesus be the Lord of your life.

Read the following prayer, and see if expresses the desire of your heart.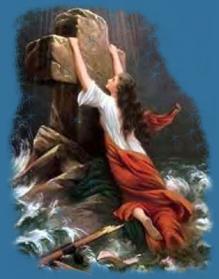 "Dear God, I know that you love me and that you manifested your love in the Person of Jesus Christ, that I might abide in Him and Him in me. I acknowledge that Jesus died for my sins, and because I have sinned and need forgiveness, I invite Jesus Christ right now to come into my heart and become Lord of my entire life. I am willing to change the direction of my life by acknowledging Jesus as my Lord and Savior, and by turning away from my sins. Thank you for giving me forgiveness, eternal life, and hope. In Jesus' name, amen."

If you have prayed this prayer in truth and honesty, then by the authority of the Word of God, you are a new creature. It's as easy as that! You need to read your Bible every day, pray every day, and find a Bible centered, Bible teaching church to attend, to fellowship with other believers and grow in Him.






Calvary Chapel Churches' ~ U.S.A.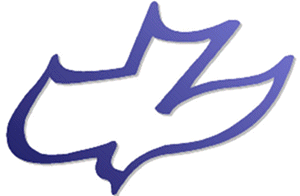 Here are a couple more websites you can check out to look for a Bible teaching church near you. Feel free to contact any of these people!
•The Calvary Chapel Homepage•
•Affiliated Churches ~ Calvary Chapels•

If you still can't find a church near you that fits the bill (you have to be careful these days), contact these people for assistance. I have gone here for years. They have the resources to locate any church in the nation.

•How To Know God [HARVEST Online]•
•Who is Jesus ... Really?•


If you do not have immediate access to the Bible, then read the King James Bible online, or download a free version.

Start reading in the Gospel of "John." Take the time to walk through the rest of this sight. Share your decision with a Christian friend!

Another great site and Bible program is "SwordSearcher."


SwordSearcher - Bible Study Software for Windows

Or you can Email me right here.






To Return To The Previous Page, Just Click On The 'S'