Nuts!
The warrior response to the
terrorism fearmongers among us.

Good ...gosh. The recent reports coming through the mainstream press out of Washington certainly are most dire. From Vice-president Dick Cheney on down, the predictions of another terrorist attack, whether suicide bombers to a full nuclear strike, foretell the worst possible scenario for the future in America. What to do, what to do?

Lions, and tigers, and bears, oh my!

The political posturing aside and not wanting to diminish the very real threat of another event like the World Trade Center and Pentagon attack, our national vigilance should of course remain high. We're still in the middle of a very real war. But lets maintain a little Biblical objectivity, nonetheless.

It's easy to be unnerved by the harbingers of doom, thus tempted to cling to those who would seem to offer immediate answers and tangible physical protection. The US Federal and civil governments have already accomplished much in securing mainstream society from future attacks. Many suspected Al Qaeda adherents have already been picked up and deported, as well as an aggressive, proactive and offensive, military engagement executed overseas where the attackers have been based and operating out of.

Secretary of Defense Donald Rumsfeld has probably done the most in warding off any more aggression, simply through his dynamic personal public presentation. He has certainly presented a face of the American military and nation our enemies needed to see from the start. I nearly fell off of my chair, when in his initial Pentagon press debriefings, he snarled to a reporter's query, "It has always been the policy of the United States government to apprehend Osama Bin Laden, dead or alive. Preferably dead!"

I really like that guy. Ramrod straight with that Clint Eastwood glare, it's easy to "trust in the arm of man." (II Chronicles 32:8) His complete lack of ambiguity in executing this war, in light of the previous administration's weakness and feebleness in the world arena, is a breath of fresh air.

Still, we know there is only so much the government can do. They have stated that themselves. Grievous flaws in the system continue to surface daily. From Tom Ridge's Department of Homeland Security color coded threat assessment program, to the deployment of California National guard troops with unloaded weapons at airports here in our state, the late-night talk show hosts are never lacking in material for their commentary and comedy routines. And it is funny, in a morbid sort of way. The ultimate absurdity for me was the deployment of a National Guard battle tank outside an airport in Florida. That really goes to show our defense organization's total lack of understanding of this new shadow enemy we are fighting.

It makes good news coverage, to assuage the concerns and fears of "the sheep." But that's about it.

Then, within our society, we have the myriad fear-mongers and hucksters, the posers and the wannabes, working the free market and manipulating our concerns to sell their wares, plying the Internet to promote their quirky websites and obscure organizations, selling their "anti-terrorism" books and hawking their tapes. Genuine credibility in this disordered and chaotic open market is always in short supply.

Ultimately, the current crisis falls to faith in the God of the Bible. First and foremost, He condemns any type of fear in the life of the believer.

"There is no fear in love; but perfect love casteth out fear: because fear hath torment. He that feareth is not made perfect in love." (I John 4:18)

"And he said unto them, Why are ye so fearful? how is it that ye have no faith?" (Mark 4:40)

"For ye have not received the spirit of bondage again to fear; but ye have received the Spirit of adoption, whereby we cry, Abba, Father." (Romans 8:15)

"... The Lord is my helper, and I will not fear what man shall do unto me." (Hebrews 13:6)

"For God hath not given us the spirit of fear; but of power, and of love, and of a sound mind." (II Timothy 1:7)

"But the fearful, and unbelieving ... shall have their part in the lake which burneth with fire and brimstone: which is the second death." (Revelation 21:8)

But where is the spiritual warrior? Where is the Biblical warrior ethic? Faith against fear. Love against hate. Where are the promises of God deployed into the current physical and spiritual crisis for the protection of the nation?

"As the mountains are round about Jerusalem, so the LORD is round about his people from henceforth even for ever." (Psalm 125:2)

"Thou art my hiding place; thou shalt preserve me from trouble; thou shalt compass me about with songs of deliverance. Selah." (Psalm 32:7)

"I will both lay me down in peace, and sleep: for thou, LORD, only makest me dwell in safety." (Psalm 4:8)

"He shall cover thee with his feathers, and under his wings shalt thou trust: his truth shall be thy shield and buckler." (Psalm 91:4)

"He that dwelleth in the secret place of the most High shall abide under the shadow of the Almighty." (Psalm 91:1)

Author R.D. Conner comments on the deterrent effect of the Word and Promises of God aggressively deployed—believed and held true today—by the Christian Church, the unseen Body of Christ, in the nation.

"Look at Russia, China, Korea or any major or third world country today and scrutinize their prosperity level. These have sick economies and governments due to no other reason than the lack of Power from the Word of God! In every nation, there is a "core" of people who are holders of the Prize of the High calling, and who store Divine Energy from God's Word. Beyond this "core" of keepers of the Sacred Trust are other, weaker Christians who have some respect for God's Word, but also love the things of this world. Together, these Christians are responsible for the whole nation's prosperity and freedom from natural disaster, war, internal turmoil, plagues and so on. These latter help sustain the overall Power or Spiritual Energy Level of the nation, but the quality and quantity of the Word of God is less in them (by their own choice). However, if not for these two groups, the nation would soon collapse. Remember, the Spiritual Realm controls the mental and physical realms."

The warrior mindset in opposing evil, the caliber of heart, mind, and soul, to overcome any attacker or mortal enemy, is first founded in a life immersed at all levels in the Word of God, as well as the Presence of God, a "standard" which had prevailed in this country and protected it up till the last twenty and thirty years.

The same warrior mindset that compelled the young shepherd David to defy and take out the giant Goliath when the Philistines were attacking the nation of Israel, to 101st Airborne Acting Commander, BG General McAuliffe, who, when defending the city of Bastonge against the Germans, replied "Nuts!" when they demanded the 101st surrender. The American 101st held the town till Patton showed up, then continued onward the WWII campaign to dismantle the German war machine.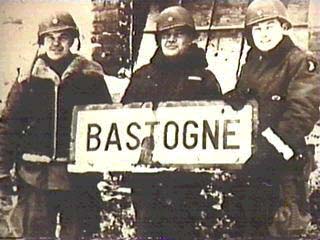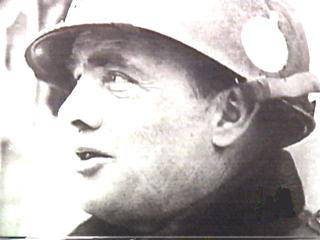 Those who would shackle us with fear and foreboding are ultimately attempting to manipulate our fear of death. It's all about "control." Yet, the Bible says that, "...to be absent from the body, (is) to be present with the Lord." (II Corinthians 5:8)

R.D. Conner comments further,

"As it stands at this moment, we members of the Body of Christ are seated together in Heavenly Places in Christ," Eph. 2:6. Therefore, our spirits are already Home. We live on earth, but the parallel universe of the Fourth Dimension is inside the earth plane; therefore, our spirits are in us and "in Heavenly Places" simultaneously. When our bodies sleep in death, our souls instantly go to be with Christ, where our spirits are. Even if we die before the end of the age, our souls go to be with Christ, instantly, because we have less than an inch of travel to the Fourth Dimension. Our souls remain conscious, as when we dream in normal sleep, but if we die, our bodies sleep until our Rapture.

Time is not sensed when our bodies sleep. Unless we have a restless night, it seems as though only seconds pass between falling asleep and waking the next day, even though 8 hours may have passed. The same thing happens in the sleep of death. Therefore, the Apostle Paul has not sensed time from when he was beheaded by Nero some 2,000 years ago, nor has anyone else who was in Christ Jesus when they "slept." They are happy beyond words in the Presence of The Lord, but do not sense the passage of time."

I think most people fear a death that is gruesome or violent. Yet, to think that we would even remember the time and circumstances of our death after passing into the next life is preposterous. The Bible states that, "...God shall wipe away all tears from their eyes." (Revelation 7:17) It would be outside the nature of the God of the Bible to sanction such a thing, remembering ever lurid detail if we were to die in such a way.

You know, America has been through worse before, and she made it through. No, we're not where we should be as a nation asserting Christian establishments; indeed, our complacency, superficialism, and compromise, to blame for our current state of affairs. Where we are, as a nation today, hated by many and now treacherously attacked by a few, is the end result of that complacency.

But to bend and kowtow to the myriad, goofy fear-mongers and manipulators around us instead of answering to and conforming only to clear spiritual warfare principles and Biblical mandates in response to these challenges only exacerbates the problems.

Rather, continue to oppose and stand in defiance to the demand of our times for the surrender of life, liberty, and the pursuit of happiness, and the subjugation of the American nation to fear and fatalism. We've never surrendered before. The victory goes to those who seek to achieve it.

And with the foundational spiritual warfare principle being, stated by the Shepherd David, "... all this assembly shall know that the LORD saveth not with sword and spear: for the battle is the LORD's, and he will give you into our hands." (I Samual 17:47) that ultimate victory lies in the Lord's capable Hands.

Yeah. No fear!

"Nuts!"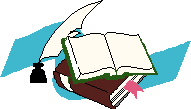 The Pen Is Mightier Than The Sword!




To Return To The Previous Page, Click On The 'S'!




"Nuts!" Copyright 2002 Michael A. Baker
Select quotes from "God's Secret Place" by author R.D. Conner.
This material is copyrighted to prevent altering or reproducing for profit.
Permission is granted to the reader to forward all writings from
"Salem the Soldier's Homepage/Michael A. Baker," without
altering, to friends, groups, or other ministries or to copy for similar
or personal use.