My answer to the following, hollow argument may help:

"Now, early in the 1960s America was working its way toward the moon. But, for the most part, the language of the Bible was firmly rooted in the 1600s. Many felt that it was becoming increasingly difficult for committed Christians to share their faith using a Bible whose English was considered to be out-of-date, at the least, or simply not understandable, at the worst. The issue at hand, though, was more than just a preference of style. For a generation that was adopting terms such as transistor, or rocket booster, the antiquated language of the Bible was for some a stumbling block to faith. Many believed that the church needed God's eternal and infallible word translated into what they might call "shirtsleeve English" that Americans could understand. The vision for a contemporary Bible was launched." [Authors Note: From the Concordia debate]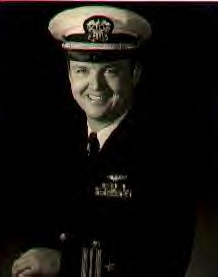 This argument is entirely without any semblance of basis in truth. The other side of this argument could easily be as follows:

What about poor, European immigrants, who could hardly speak English anyway? How is it that many of them came to the USA, read our Bible, and became church leaders and even great authors and evangelists? Note: Our King James Bible was more easily understood by them due to the Anglo Saxon lingo which had influenced Europe and which had it's derivation from Europe.

As with ANY literary work, one must read awhile to align their thinking with the "style" of the author, who may indeed use many new modalities, new terms or other unknown words, which are often defined by the context or may be looked up in a dictionary, etc. For whatever reason, God obviously caused our Authorized Version to be written as It is, and It has been used "In that very form," for 100's of years, with, I might add, great success!

Also, check the colloquial English used since we became a nation, or, for that matter, in the 1800's or 1900's and tell me how our own American language has, over these years, differed from today. The difference is VERY slight [If any doubt this, read the US Constitution, penned in the late 1700's] and those differences are easily understandable, hopefully even to those who have a degree in theology. But these apparently impose a formidable threat!??? I don't think so!

If scholars want to hear a real problem with dialects of the English language, here it is, and it's one other reason why God caused the writing of the A. V.

It's so that all English speaking people the world over could read and understand it, with a minimum of difficulty. Have you noticed that a person from Australia ["Crocodile Dundee" (Registered Trademark) for instance] had trouble understanding the lingo of New York City? Same with a person from the deep South or mid-West understanding all the terms of persons from the North. For that matter, persons even in the North, for instance, Chicago, often have trouble with street language from Boston. Yet another reason to have a retranslation. hmmm...

Just think, isn't this glorious! We could have a new Bible translation for every state in the USA. GREAT! hmmm...... Actually, we'd probably need one for every city of every state...... well, er, every street of every city??? Every home on every street? Every room in every home (because some teens or older folk may live there)? YEAH! Scholars of the world unite to publish a bunch of new translations because we need to kowtow to our teenie boppers too, you know! BUT, teenie boppers of different cities have different lingo! Go for it.....

The relatively recent discoveries of lasers, transistors and rocket boosters have no relevance to the issue, as any third grader could see, as none of these terms are to be found anywhere in Scripture! This argument, is; therefore, futile, without basis and vain. Is it being insinuated that new discoveries in science have some sort of effect on the proper understanding of God's Word?

Are seemingly educated people actually offering this flimsy and irrelevant reason as a valid argument??? Did someone mention crock? (BTW, that's a new term too! Maybe we should make a new translation because of it as well.) Not intending to be unkind, but this argument stinks!

As Mike may have told you, I've flown high tech jets with modern computer systems and have thoroughly researched and studied Einstein's Unified Field Theory and other deep scientific concepts, so I'm not a newby to technology.

Note: The very language of the Authorized Version has a "Spirit" Which generates symmetry and ease of understanding, once a person has read It enough to become familiar with It. This is, as with many human works, an acclimation to the "style" of the Author, Who, in this case, is God. However, it's recognized that the farther from God one's lifestyle has become, the more difficult it is for one to read and understand God's Word. The fault isn't in the wording, but in the person! The more one becomes familiar with God's Word of the A. V., the better one understands the literary style and the more easily one can grow thereby.

1 Cor. 2:11: For what man knoweth the things of a man, save the spirit of man which is in him? even so the things of God knoweth no man, but the Spirit of God.

12: Now we have received, not the spirit of the world, but the spirit which is of God; that we might know the things that are freely given to us of God.

13: Which things also we speak, not in the words which man's wisdom teacheth, but which the Holy Ghost teacheth; comparing spiritual things with spiritual.

14: But the natural man receiveth not the things of the Spirit of God: for they are foolishness unto him: neither can he know them, because they are spiritually discerned.

15: But he that is spiritual judgeth all things, yet he himself is judged of no man.
16: For who hath known the mind of the Lord, that he may instruct him? But we have the mind of Christ.

Now we all know, or should know, that the Bible has the capacity to communicate the very Spirit of God! That being so, then how can we expect unsaved people to understand It, regardless of which translation is used? It's not a matter of which translation is used, but of whether a saved or unsaved person is reading It. For that matter, it's also a matter of whether a carnal or mature Christian is reading It!

The Word of God is the Source Document, and is, in our economy today, ALL we have, as Jesus Christ is not here in Person. And, It is flexible enough to correspond to all people in all walks of life. However, those people who are unsaved or carnal will have trouble reading certain elements of God's True Word which are for more spiritually mature people. BUT, they will have little trouble reading some fairy tale mistranslation which has been offered to the public as "more modern truth." Yes, the newer translation will indeed be "easier" to understand, but what is it really that they're understanding when they read it? Does it convey God's Holy Spirit effectively? OR, does it convey another spirit. ["Yea, hath God said?"] BTW, if the newer translations communicate modern "political correctness" or the spirit of the miserable sickness which America has become, count me out! Scholars may want to spread that disease, but no thanks, you can keep it to yourself! Further, who wants the citizens of America to lower themselves to that level of spiritual depravity?

Hebrews 5:11: Of whom we have many things to say, and hard to be uttered, seeing ye are dull of hearing .

12: For when for the time ye ought to be teachers, ye have need that one teach you again which be the first principles of the oracles of God; and are become such as have need of milk, and not of strong meat .

13: For every one that useth milk is unskillful in the word of righteousness : for he is a babe .

14: But strong meat belongeth to them that are of full age, even those who by reason of use have their senses exercised to discern both good and evil.

Ephesians 1:15: Wherefore I also, after I heard of your faith in the Lord Jesus, and love unto all the saints,

16: Cease not to give thanks for you, making mention of you in my prayers;

17: That the God of our Lord Jesus Christ, the Father of glory, may give unto you the spirit of wisdom and revelation in the knowledge of him :

18: The eyes of your understanding being enlightened ; that ye may know what is the hope of his calling, and what the riches of the glory of his inheritance in the saints,

19: And what is the exceeding greatness of his power to us-ward who believe, according to the working of his mighty power,

20: Which he wrought in Christ, when he raised him from the dead, and set him at his own right hand in the heavenly places,

21: Far above all principality, and power, and might, and dominion, and every name that is named, not only in this world, but also in that which is to come:

22: And hath put all things under his feet, and gave him to be the head over all things to the church,

23: Which is his body, the fulness of him that filleth all in all.

Don't we yet understand that unsaved people CANNOT understand the Spiritually discernable elements of God's Word until they have the Holy Spirit and that they don't have the Holy Spirit until they are believers? Unsaved people can't understand much of the Bible, except the salvation message, until they believe on the Lord Jesus Christ unto salvation. Even then, Christians must "Study to show themselves approved unto God, rightly dividing the Word of Truth." And, they must study God's Word often, to grow thereby and to receive enough discernment to alert them to false translations.

Well, Mike, this excerpt is meant to nullify the first argument presented, upon which the whole reason for the new translation either stands or falls, and, it looks to me like it fell. I'll write more later if you wish and thanks for including me in this foray.

Best Regards Always,

Dave




"Study to shew thyself approved unto God, a workman that needeth not to be ashamed, rightly dividing the word of truth." II Timothy 2:15




Click Here To Return To Salem The Soldier's Home Page
TNIV: The Controversy Page!



"God's Secret Place" logo Copyright 1998 R. David Conner All Rights Reserved.