Child Help Services And
Internet Safety Online.


Take heed that ye despise not one of these little ones; for I say unto you, That in heaven their angels do always behold the face of my Father which is in heaven. (Matthew 18:10)


But when Jesus saw it, he was much displeased, and said unto them, Suffer the little children to come unto me, and forbid them not: for of such is the kingdom of God. (Mark 10:14)

Thanks, DD!


These books recently came to my attention. They are being sold online by various dealers under the guise of "art" and "freedom of expression." Just because these children are not depicted in any "graphically sexual" conduct, does that disqualify this as child porn? Were these children coerced or pressured into posing like this? At what point does child porn hit the grade of being law enforcement actionable?

I was told by one gentleman that, "The argument launched by Operation Rescue in the ads they ran around the country was that the book dealer had that book on the shelf, available for anyone to pick up (i.e., exposure to small children). The court agreed. While the book dealer argued that it was a 1st Amendment issue, the court declared the books in question to be pornographic and ordered them removed from the shelves.

Pornography can legally be sold over the Internet since these books must be paid for by credit card. It is assumed that minor children do not have credit cards with which to buy."

A lady friend responded, "Pornography is one thing ... using children like that is another! How is THAT legal?"

Keep your eyes open for these books. Outside of that, you need to ask yourselves if this is something to approach your elected representatives about. List of books sold that contain illegal child pornography:

(1) Jock Sturges by Jock Sturges
(2) The Last Day of Summer by Jock Sturges
(3) Age of Innocence by David Hamilton
First published 1995 by Aurum Press Limited
25 Bedford Avenue, London,WC1B 3AT
2nd reprint 1997
Printed in France
ISBN 1.85410.304.0
(4) Immediate Family by Sally Mann
(5) Radiant Identities by Jock Sturges
Printed and bound by L.E.G.O., Vicenza, Italy 1994
Hardcover ISBN: 0-89381-595-0
Paperback ISBN:0-89381-649-3



Help find a missing child.
Call 1-800-THE-LOST (1-800-843-5678) if you've seen one of these children.
We support the work of the National Center for Missing and Exploited Children.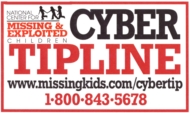 SAFE-T-CHILD on-line -- What to do to prevent a tragedy
Child Link
Missing and Exploited Children Resources.
National Center for Missing & Exploited Children
Child Search - National Missing Childrens Center
The (Polly) Klaas Foundation for Children
CHILD LURES - The Safety Solution
"Escape School Video" with Bob Stuber from McGinnis Video Productions.
CyberPages International -- These folks will advertise information about your missing child, FREE of charge
Law Enforcement Links
30 ways to help prevent child abduction
"INTERNATIONAL PARENTAL CHILD ABDUCTION" - U.S. Department of State Publication
Child Safety - from Child Find Canada
Family Law Advisor - Child Removal Issues
Family Law Advisor - International Parental Abduction
PARENTAL ABDUCTION SEARCH SPECIALISTS
Lots of other Missing Children links
Project Find, Inc. - This program was designed to use modern day computer tech nology to increase the exposure of missing and exploited children case files.
TAG-A-KID - Our Mission is to provide the means that if a child becomes 'missing', to deliver the tools immediately to law enforcement that will enhance the search.
PHOTO WERX - making child safety our business.
P.A.R.E.N.T. INTERNATIONAL CHILD ABDUCTION - Extensive resources on parental child abduction.
Angels In The Night - For Kids On The Run.


United Care USA - Increasing public awareness of the problems of child abuse, abduction and exploitation.
Dalva Child Protection, USA - registered agents for Child Shield, U.S.A.™, a national organization dedicated to helping reduce the alarming numbers of lost, missing and abducted children in America.
STOP CHILD DISAPPEARANCES! - Fingerprinting and videotaping are important tools in finding a child after they disappear. Wouldn't it be better to prevent the disappearance in the first place? Although nothing and no one can guarantee your child's safety, the Child Guardian can:
Fingerprint America™ - HELP KEEP AMERICA'S CHILDREN SAFE!
Children's Rights of America - CRA is the "last chance" resource for rescuing a missing/abused child, desperately in trouble, from an impossible situation where all other avenues have failed.
KIDNAPPING TO CHILE! - Chile, a country known for natural beauty, goes on a path against rights of children and parents.
Ortho*ID™/IDent*ID™ Identification Network - "For additional peace of mind"
Children's Protection & Advocacy Coalition
Child Abduction Resource Center - Dedicated to the support of parents of abducted children!
CommonCrossroads - A Meeting Place for Those Interested In Missing Children.
Laura Recovery Center Foundation - Mission Statement: To foster the Triangle of Trust among Law Enforcement, Community, and a missing child's Family and thereby inspire citizens to prepare for and be able to respond immediately in addressing the needs of a missing child.
Safety Tips for Kids on the Internet, put together by the Federal Bureau of Investigation.
Child Abduction information from the Federal Bureau of Investigation.
Living Angels - It's for "Our Children"!



The world's largest Internet safety, help and education organization