Black Friday Madness,
Some Thoughts On
Christmas - 2008
Did Jdimytai Damour die so a few selfish people
could buy and sell some cheap TV's?


---

The American Rewakening Series At:
Salem the Soldier's Homepage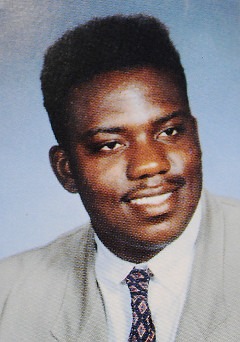 Walmart trampling victim Jdimytai Damour in a 1993 photograph.
With the Black Friday trampling death of 34-year-old Jdimytai Damour at the doors of the WalMart in Valley Stream, N.Y., this, already immersed in the greedy stench of the Wall Street melt-down and Congress cracking like a rotten egg, the 2008 "holiday" season in contemporary America had begun.
The merchants and princes of Madison Avenue and big-box retailers, even after having high-jacked the unique institution of Christmas in America, are predictably still lowing like disgruntled cows in a dry pasture. "Black Friday" is the newer of the exploited "holiday sales/fourth quarter" sales phenomenon being pushed in mass advertising and the ratings starved media. They have turned it into something ugly - with our acquiesce - a cheap and desperate annual profit seeking opportunity, renamed "the holidays" in the new politically correct lexicon and not Christmas anymore.

Buy, buy, buy, or you won't have that "picture-perfect" Hallmark card "holiday" (Christmas) morning around an ornate tree sitting amidst piles of cheap Asian made electronics and discounted toys.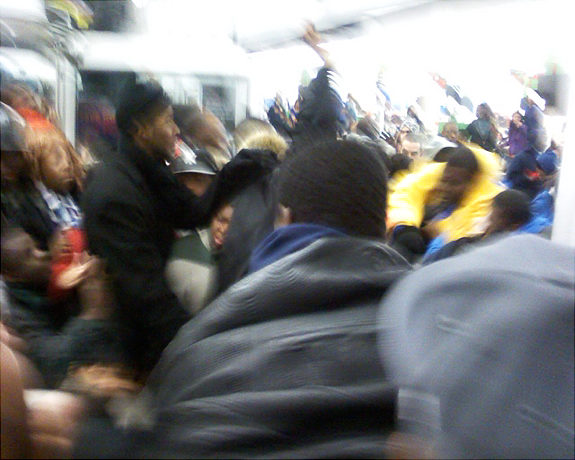 A cell phone photo shot of the Walmart stampede in Valley Stream, N.Y. [Source]
Even as Jesus forcibly drove the money-changers from the Temple, the spiritual and religious center of life in His time, it is not sad for us at all the end result of this blind, senseless consumerism and materialism, by default, in the wake of the death of Damour, has the potential to divorce rank consumerism and crass commercialism from the unique celebration of Christmas. This is long overdue and may we encourage it.
Such nonsense. Such cheap selfish blindness, and we have loved it so. May we start to hate it so, because Jesus clearly hated it so; the corrupting influence of spirituality and money.

Rather, as these driven individuals piled into that cold, mindless WalMart, fast off the "blitz line" and stepping over the prone bodies of the less agile, perhaps they will have chance to reflect in the days ahead, Christmas is about the One whose birth is celebrated - to offer salvation from the death grip of this pointless, destructive selfishness and greed, as well as the clutches of these marketing "geniuses" and media who push this, and so easily manipulate them.

May you have a genuine Merry Christmas.

---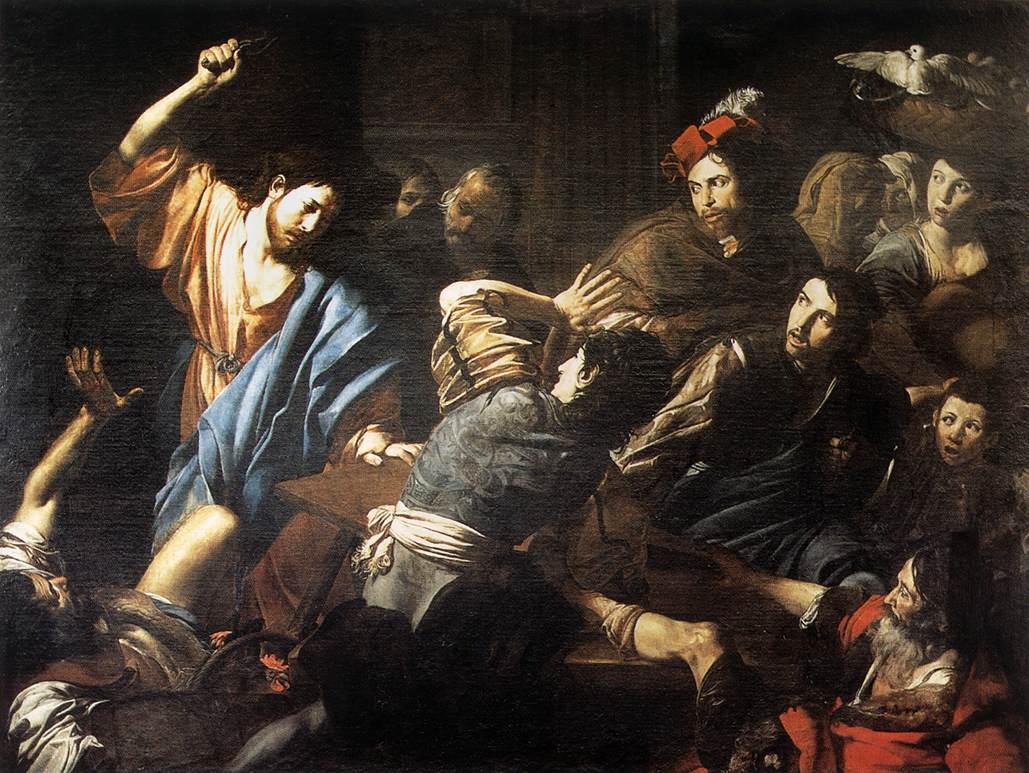 "...And said unto them, It is written, My house shall be called the house
of prayer; but ye have made it a den of thieves." [Matthew 21:13]


The Madness of a Lost Society

9 Shocking Examples Of Black Friday Violence
Although this blog post is alarmist in tone, the writer
addresses some points that should not be ignored.

Dirty secrets of Black Friday 'doorbusters'
Here are a few things bargain-hungry consumers need to
know before they hit stores before dawn the day after Thanksgiving.

The Money God
If you have been following Jesus for what He can give you, then you need to repent and turn to the real Lord
Jesus Christ who died for you on the cross. Ask Him right now to forgive you for following Him for things, when He already gave
Himself as a sacrifice for your sins. God loved you so much that He gave His only begotten Son; but you want stuff?





To return to An American Rewakening, just click on the 'S'


All personal commentary articles copyright © 1996-2014 Michael A. Baker
Full reprint with written permission only, except for the inclusion of brief quotations in a review or article. This material is copyrighted to prevent altering or reproducing for profit. Permission is granted to the reader to forward all writings from "Salem the Soldier's Homepage/Michael A. Baker," without altering, to friends, groups or other ministries or to copy for similar or personal use.